E-Commerce and Influencer Marketing in 2022
The study tracks how influencer marketing has evolved and includes over 9000 participants across Australia, Canada, France, Germany, England, and the United States.
Bazaarvoice kicks off the study by first identifying 4 influencer categories:
The Subject Matter Expert. If we had to give you an example in our field, Neil Patel and Russel Bronson come to mind. We at Pure Commerce, as content creators, could even be considered influencers.
Social Media Stars: Creators who got famous via a particular social platform such as YouTube. 
Celebrities: People who are well-known offline but that everyone also follows online (ex: Cristiano Ronaldo, who people know as a famous soccer player, but who has millions of followers who follow his daily updates).
The Everyday Social Media User: Your friends or family who have social networking accounts and share content. They, too, can be influencers as they also have the power to influence you (via word-of-mouth, in particular).
Now that we know the 4 types of influencers that exist, which categories currently dominates the world of influencer marketing?
The Everyday Social Media User, followed by The Subject Matter Expert.
Bazaarvoice explains that despite Celebrities and Social Media Stars having massive followings, only 7% of people who follow these influencers are prepared to make a purchase based on their recommendations. 42% are likely to make a purchase based on a recommendation from an Everyday Social Media User, and 35% from a Subject Matter Expert. Not too bad!
That's why UGC (which relies heavily on real users) is so popular.
What makes this even more interesting is that Subject Matter Experts have significantly fewer followers than Celebrities, and yet, they still take 2nd place.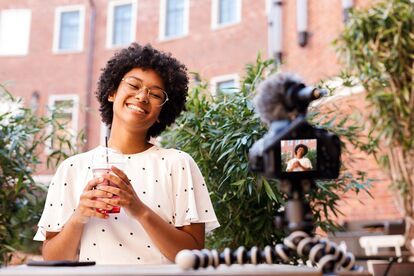 If we say mega-influencer, micro-influencer, or even nano-influencer – do these terms mean anything to you?
What differentiates a mega-influencer from a nano-influencer is the size of their community. A nano-influencer has between 1k and 10k followers and an 8.8% engagement rate, while a mega-influencer (more than 1 million followers) only has an engagement rate of 1.6%. 
This is a stat that has already been famously shared by Later, but Bazaarvoice notes that 72% of subjects interviewed do not care how many followers an influencer has when they follow them.
This is probably one of the reasons why nano-influencers generate far more engagement.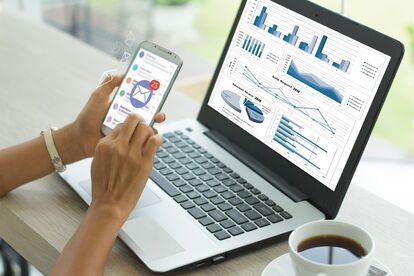 Unsurprisingly, when asked what type of content users trust the most, 82.5% said organic content, while 17.5% chose paid partnerships (i.e. ads).
However, the detail that fascinates us most is that users (and platforms) are becoming more and more strict with influencers who aren't transparent about their sponsorships or ads. The top 3 penalties an influencer can face is that they get banned from their platform permanently, get banned for a limited time, or lose access to monetization.
So, next time you come across influencer content, remember that it may very well be an ad – they just won't admit it!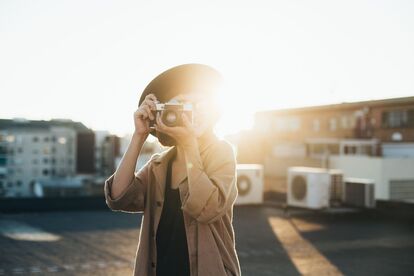 To end, the study offers some tips on how to make deals with influencers as a brand or e-commerce. Here are some tips we've rarely come across:
Choose your influencer based on how similar they are to your target customers, not their number of followers. Oftentimes, fewer followers = more engagement.
Sending influencers your products before launch is a great way to collect content and boost your sales.
Don't just use the content influencers have created for you as UGC, slap it on your website, product pages, etc. – anywhere that may help your customer make their final choice.